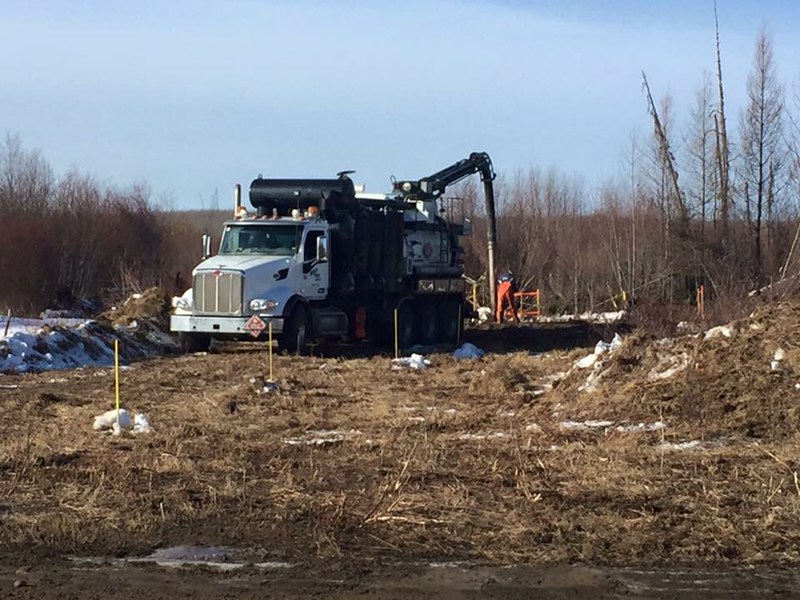 Our truck is a Hydro Vac with Combo Unit and is a versatile piece of equipment as an essential tool in waste management.
Truck Specs
The boom on our truck has a 6 meter reach and can rotate 270 degrees with a 30 ft dig tube depth. We use non-conductive cutting tips, straight shot and rotating nozzles digging effectively through all soil types and various terrain like clay, mud and frozen terrain.
The tank on our truck is coded which allows us to haul contaminates to various disposal sites.