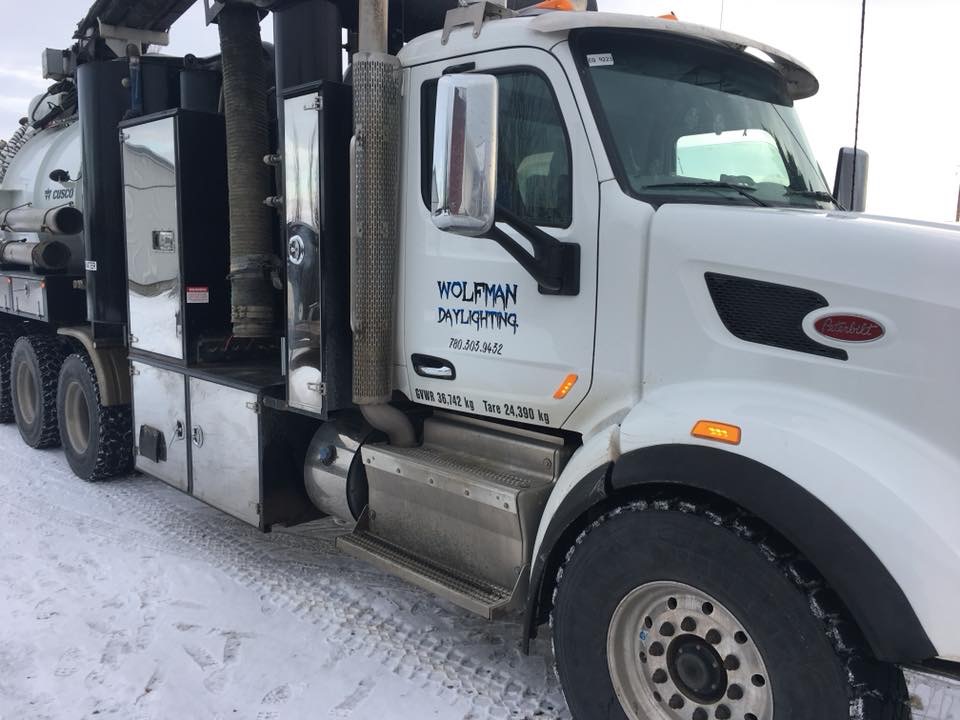 Daylighting/Hydro Excavation
The term Daylighting or Hydro Excavation is used to describe the uncovering and exposing of underground utilities and pipelines to daylight.
The Process
The Hydro Excavation process involves removing or moving soil with pressurized water in a non-destructive, and more accurate way to the located underground utilities and pipelines. Then, using a powerful vacuum, we remove the hydro slurry from the hole into the trucks tank leaving the utility lines exposed and the area ready to be worked on.
We can to the following digs:
Clean Soil (Dirt, Clay, Sand, Gravel)
Contaminated Soil
Shoring
Site Holes
Utility Exposure
Trenching
Pilings
All of our digs are completed with a non-conductive tip.
Grounding mats
Grounding mats are available upon request.
Soil moving procedures
Our truck is equipped with a tank to move soil when needed. Clean soil can be dumped where requested and Contaminated soils to various disposal facilities.
Contact us for more services and information about our rates.